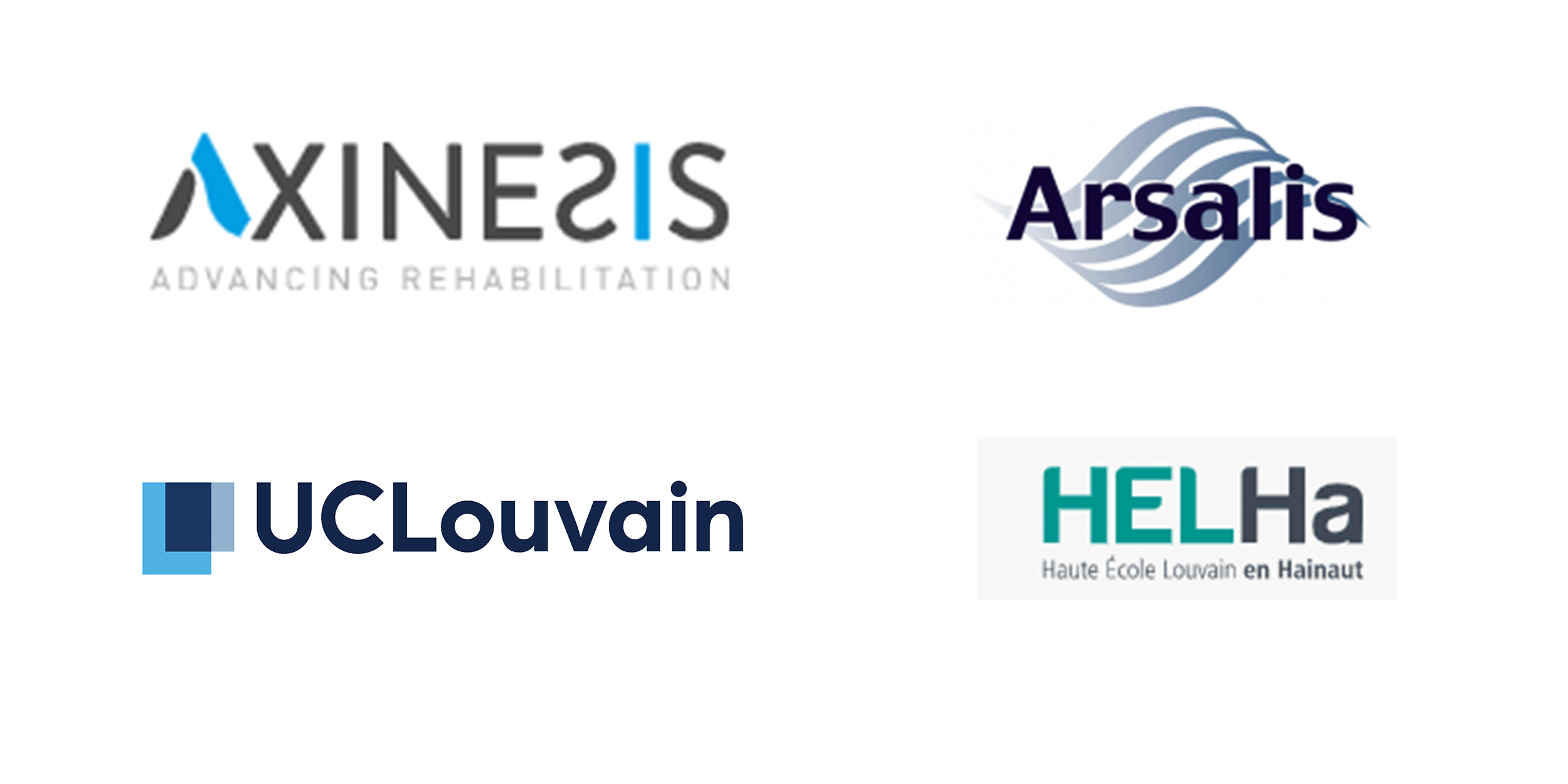 Development of a tele-rehabilitation device for Functional neuro Rehabilitation using Intensive Therapy and Evaluation at home for patients with brain lesions
The objective of the FRITE@Home project, which brings together the partners Axinesis, Arsalis, UCLouvain and HELHa, is to develop a tele-rehabilitation device, the REAtouch Lite, helping children with cerebral palsy and adults suffering from stroke. The purpose is to benefit from a functional and intensive rehabilitation of the HABIT-ILE type at home or in a decentralized manner within a care establishment.
The REAtouch Lite device will be equipped with an array of therapeutic games and an effective patient assessment framework. A therapeutic protocol will be developed to support therapists and guide parents or any other accompanying person. The innovative result will be a tele-rehabilitation device, integrated into a therapeutic and evaluative framework which ensures intensive functional neuroreeducation at a distance, according to validated therapeutic standards.
Two clinical studies, one for children with cerebral palsy and one for adults with stroke, will validate the device and its therapeutic framework.
The marketing of the device will be organized according to a B2C (individual patient) and B2B (institutional level) approach. The most important impact of the project will be to make functional therapy accessible to people with disabilities who cannot go to rehabilitation centers (pandemic context, remote settlements, etc.) and to help improve their autonomy and well-being, in accordance with Goal 3 of the United Nations 2030 Agenda for Sustainable Development.
The income generated by the rental and sale of the REAtouch Lite device and its embedded software should allow the creation of 28 FTEs (direct jobs) in the Walloon Region.
Consortium: Axinesis, Arsalis, UCLouvain and HELHa
Duration: 48 months
Strategic areas : medical devices and in vitro diagnostics & digital health.
Contact: Julien Sapin et Pieter Vandensteen