IBA Launches Versatile High-Energy New Cyclotron
Last June, IBA unveiled its new Cyclone® IKON. 35 years of experience and innovation concentrated in the new versatile, high-energy cyclotron for enhanced availability of theranostic radiopharmaceuticals and reduced radiopharmacy footprint. Cyclone® IKON offers the largest energy spectrum for PET and SPECT isotopes from 13 MeV to 30 MeV and was showcased during a virtual live event.
Click on the video below to watch the replay :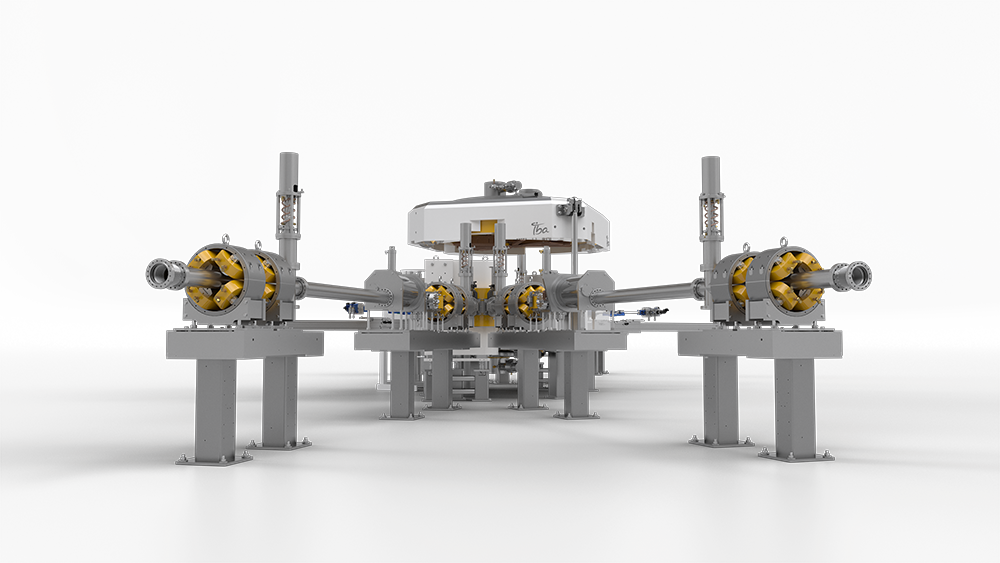 Currently, there are still a large number of patients for whom cancer treatment fails, despite major scientific advances. Nuclear medicine is emerging as a relevant modality to address this gap by extending overall survival and quality of life for cancer patients. Theranostics and targeted therapies allow the administration of radiation directly to the targeted cells, with minimal toxic side effects to surrounding healthy cells, unlike traditional modalities.
To enable this revolution, IBA is committed to enhance the availability of novel isotopes and boost their production capacity. In its role, the cyclotron must be a reliable and sustainable production source of isotopes for the radiopharmaceutical industry and this is particularly the case for Germanium-68 (used for Germanium-68/Gallium-68 generators), Iodine-123 and other radioisotopes such as Copper-64, for which the demand has been consistently expanding year after year.
To address these new market needs, IBA has redesigned its previous model, Cyclone® 30 MeV, and created a next generation system, the Cyclone® IKON. It is more compact and versatile than ever and is capable of working over a large energy span (13 to 30MeV) with full current capacity to enable the large-scale and high-purity production of emerging PET, SPECT and "parent" isotopes.
The first two units of the Cyclone® IKON have already been acquired by two leading companies in radiopharmaceuticals production: The Institute of Radioelements (IRE) in Belgium and Curium Pharma in St Louis, USA. Commissioning is scheduled for 2023.
Click here to know more about the Cyclone® IKON