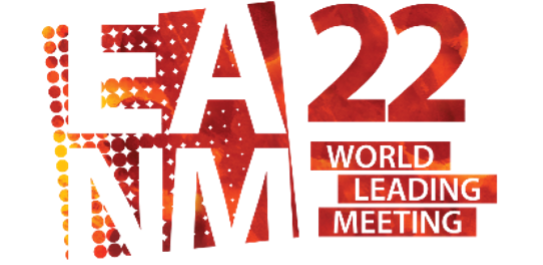 Exhibition – EANM 2022 Congress
Annual Congress of the European Association of Nuclear Medicine
October 15 – 19, 2022, Barcelona, SPAIN
AWEX Collective Pavilion
_____________________________
The Walloon Export and Foreign Investment Agency (AWEX) will organize a collective participation in the 35th Annual Congress of the European Association of Nuclear Medicine (EANM) from 15 to 19 October 2022 in Barcelona.
After two editions in digital format, the exhibition returns in physical format at the Centre de Convencions Internacional de Barcelona.
The EANM Congress
The annual EANM Congress is the leading global meeting for nuclear medicine: nearly 7,000 attendees in 2019. Given its visibility and attendance, the congress provides an excellent opportunity to share and exchange on the latest technological innovations and clinical work.
Areas represented include nuclear imaging, radionuclide therapies (including theranostics), dosimetry, radiation protection and radioisotope production.
The scientific program consists of plenary lectures, panel discussions, continuing education sessions, including some for technologists, with this year a specific session in the field of image processing and quantification, including radiomics and artificial intelligence.
Discover the services offered by AWEX!
How to prepare your participation?
If you are interested, fill out the electronic registration form on the AWEX website as soon as possible, and no later than May 15, 2022.
As space is limited, registrations will be accepted based on the date of receipt and confirmed by payment due by the deadline.
Contact persons: