This week (9-12 May 2022) BioWin is attending the Belgian Economic Mission to the United Kingdom !
Among the participants no less than 29 BioWin member companies will be joining the mission after 2 years of interruption due to the Covid-19 pandemic sanitary situation.
Participating companies:
2Bridge, Ad Hoc Clinical, ATB Therapeutics, Auxin Surgery, Becarv, eClinica, Exothera, Cellaion, Gabi Smartcare, GSK, ImmunXperts, IDDI, IBA (Ion Beam Applications), Iteos Therapeutics, Kaneka Eurogentec, KiOmed Pharma, KitoZyme, Mithra Pharmaceuticals, Novadip Biosciences, PDC-Line Pharma, Quantoom Biosciences, Takeda, Thermo Fisher Scientific Group, Trasis, UCB Pharma, Univercells, Univercells Technologies, Vésale Pharma, Xpress Biologics.
Follow the activities of the cluster on this page ! 
MONDAY MAY 9, 2022
"BREAKFAST DEBATE: BELGIUM & THE UK, A SUSTAINABLE PARTNERSHIP. BUSINESS ENVIRONMENT OUTLOOK, CHALLENGES & OPPORTUNITIES"
MONDAY MAY 9, 2022
"DIGITAL HEALTH AND COLLABORATION BETWEEN UK-BELGIUM"
In the morning, was held the "Connect with Belgian Life Science" by OneNucleus.
If you're interested, you can review the slides presented here.
___________________________
Picture 1 : introduction by Mr. Theo Blackwell MBE, chief digital officer of London
Picture 2-3: Introduction to the Belgian Life Sciences ecosystem by Mr. Yves Verschueren, Director General at Essenscia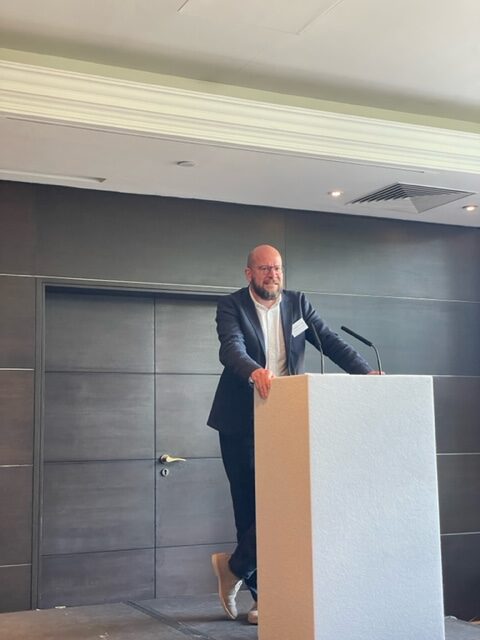 TUESDAY MAY 10, 2022
"BELGIUM, THE HEALTH AND BIOTECH VALLEY OF TOMORROW"
Introduction of the Cambridge session:
Belgian ecosystem by Marc Dechamps, BioWin
Cambridge ecosystem : Aline Charpentier, One Nucleus
TUESDAY MAY 10, 2022
"BELGIUM, THE HEALTH AND BIOTECH VALLEY OF TOMORROW"
Panel discussion: "Issues, challenges, opportunities and solutions post-TCA" (The EU–UK Trade and Cooperation Agreement) – an in-depth discussion about the financial issues post-Brexit, funding and new investment opportunities.
BioWin members attending:
Radiomics
2 bridge
Secoya Technologies
IDDI
N-Side
Xpress Biologics
Boostcode
TUESDAY MAY 10, 2022
"BELGIUM, THE HEALTH AND BIOTECH VALLEY OF TOMORROW"
Belgian official reception:
Welcome by Alderman William Russell, Lord Mayor of the City of London
Speech by HRH Princess Astrid, Representative of His Majesty the King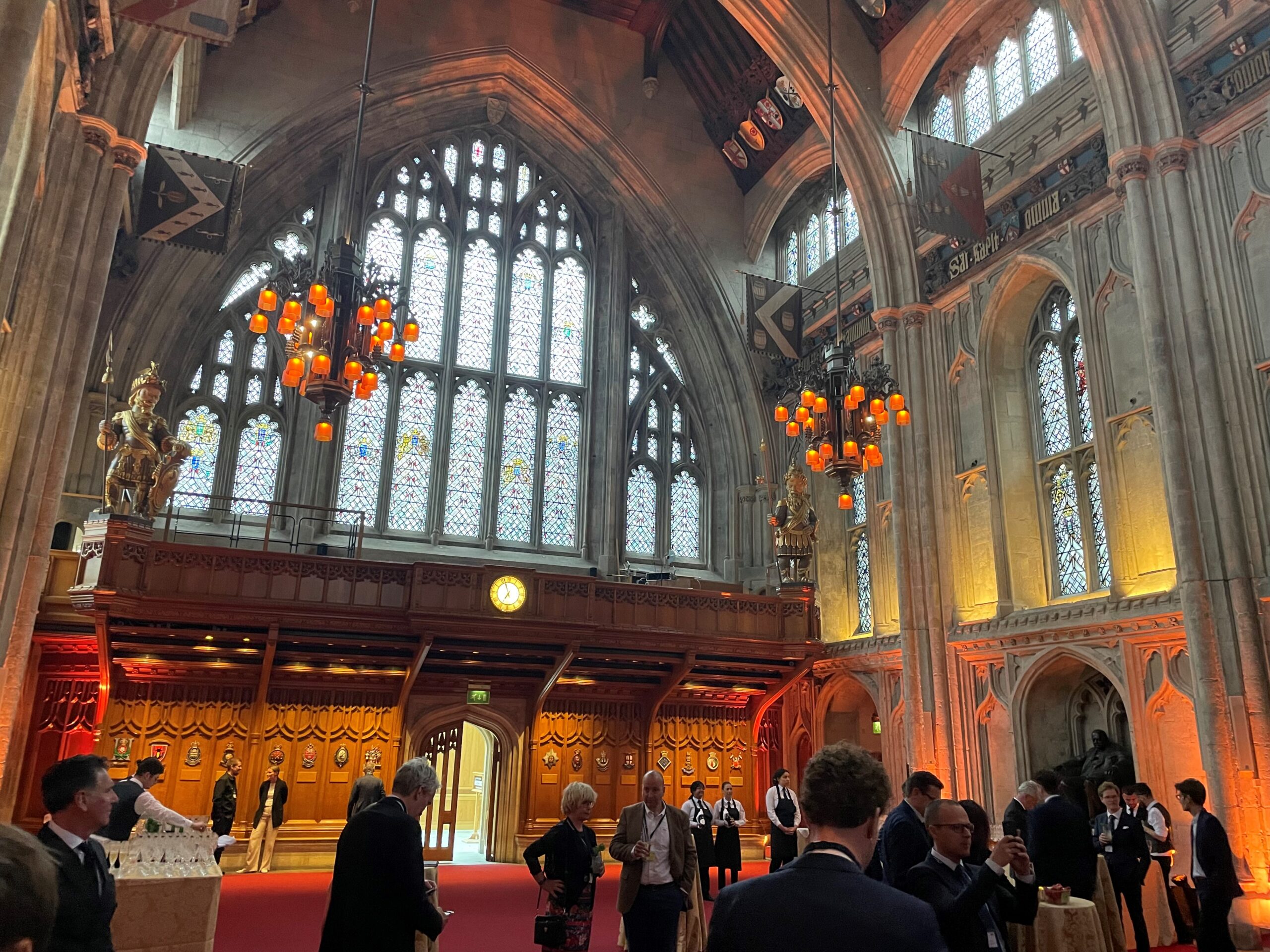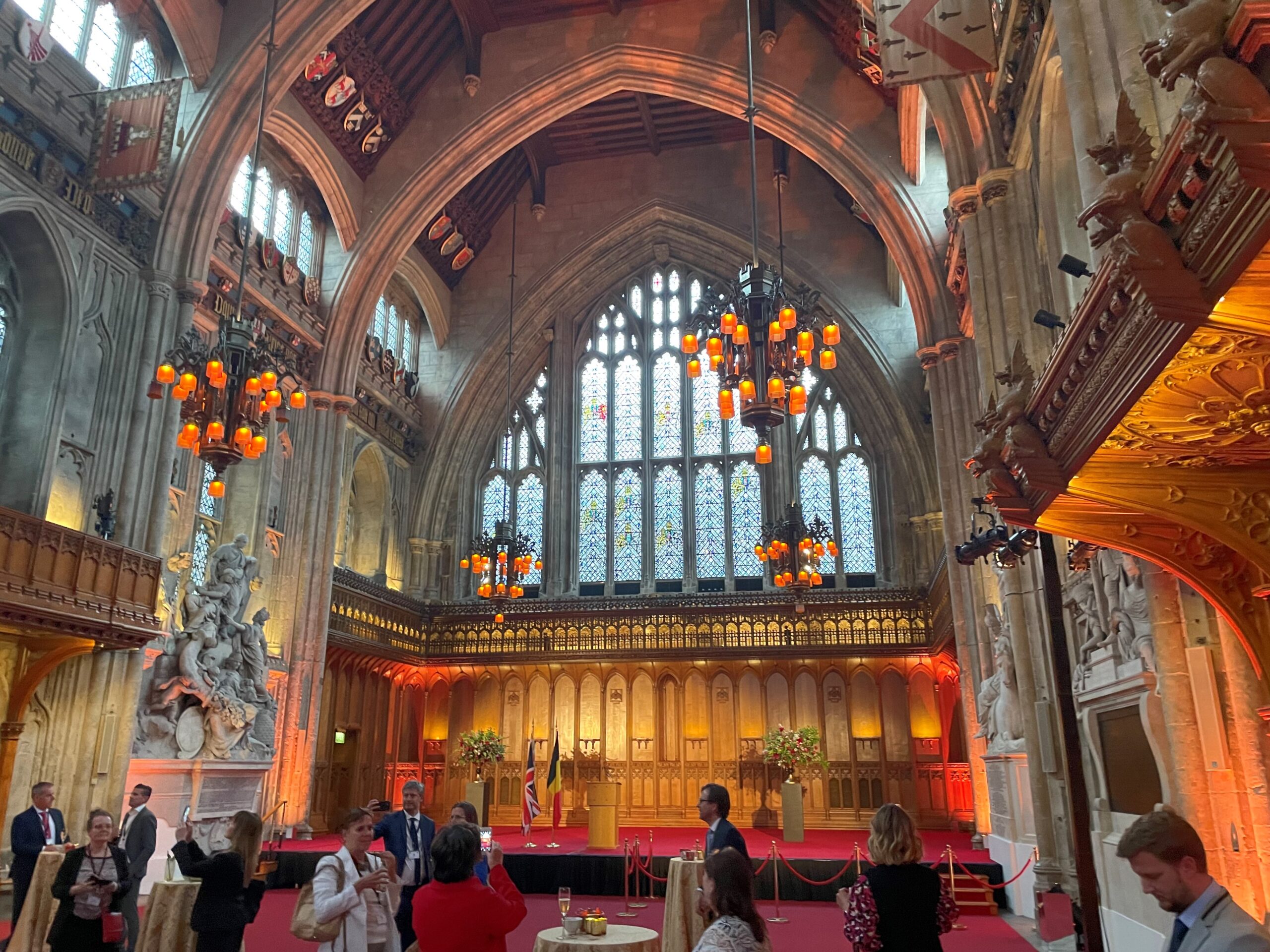 WEDNESDAY MAY 11, 2022
"BELGIUM, THE HEALTH AND BIOTECH VALLEY OF TOMORROW" – Oxford
On Wednesday 11 was held the Belgian Showcase event at St Hilda's College with really interesting presentations from 29 innovative Belgian companies, a very insightful panel session addressing the topic of the Trade and Cooperation between the UK and Belgium as it affects life sciences R&D, and two interactive workshop sessions to present the Belgian Life Sciences Ecosystem and the Oxford AHSN.
If you are interested, you can catch the sessions! Here are some links to view the PowerPoint presentations.
Showcase Presentations Session 1
Featuring: Alphadia, Carfil Quality, Radiomics, Allyfe, icometrix, MyData Trust, BioLizard, Ecosteryl, 2 Bridge, Communicare Solutions, Olys Pharma, Ghent University, Secoya Technologies, Xpress Biologics and N-Side
Showcase Presentations Session 2
Featuring: Univercells Technologies, Novalis Fund, Anabiotec, ImmunXperts, Fox Biosystems, Boostcode, BioStrand, AuXin Surgery, Fertiga, Institute of Tropical Medicine, Oncomfort, Vrije Universiteit Brussel, Howest University of Applied Sciences, TOKU-E
Workshop Session: The Belgian Ecosystem
Workshop Session: Oxford AHSN
_____________________
Belgian companies showcase presentations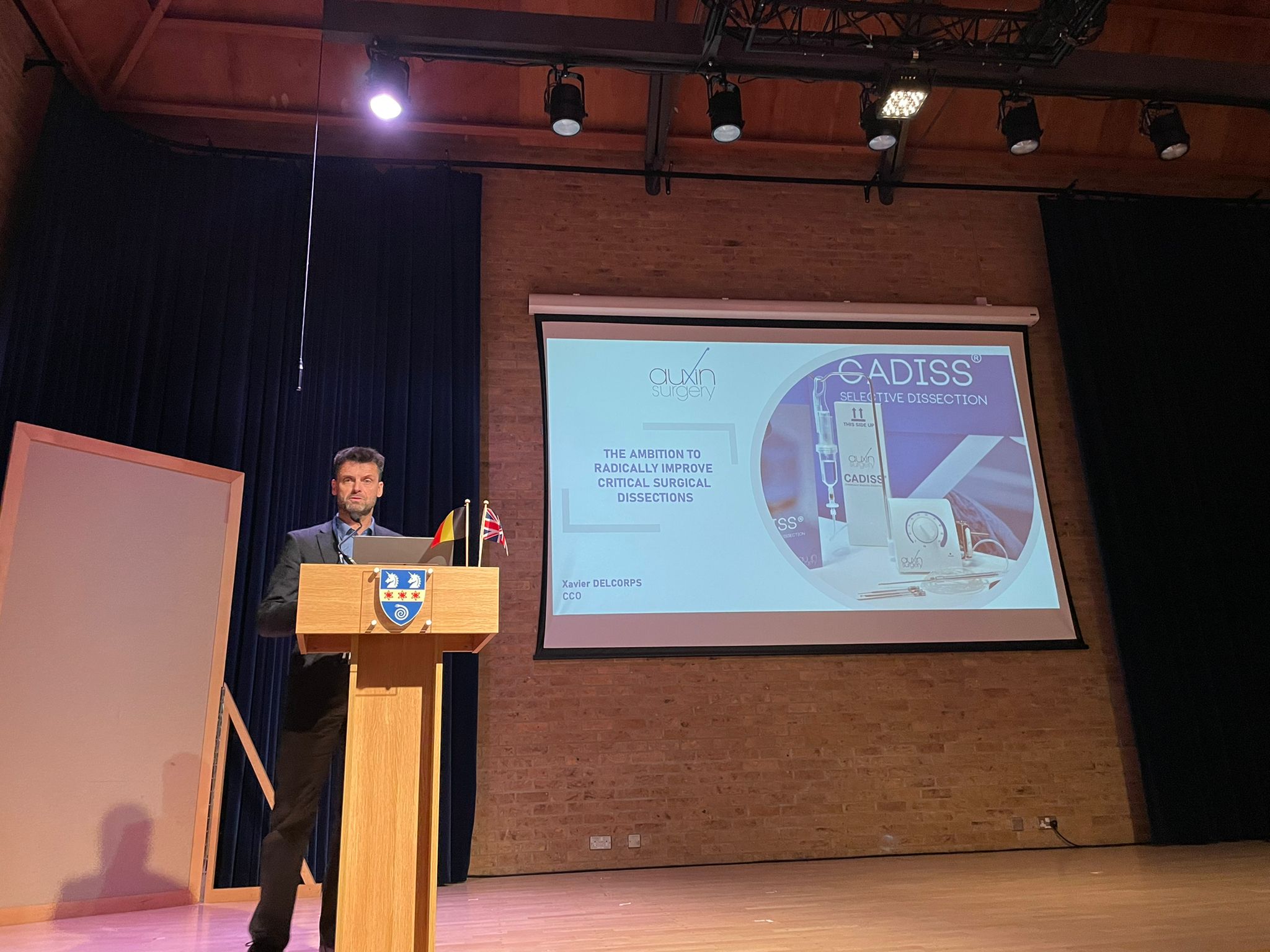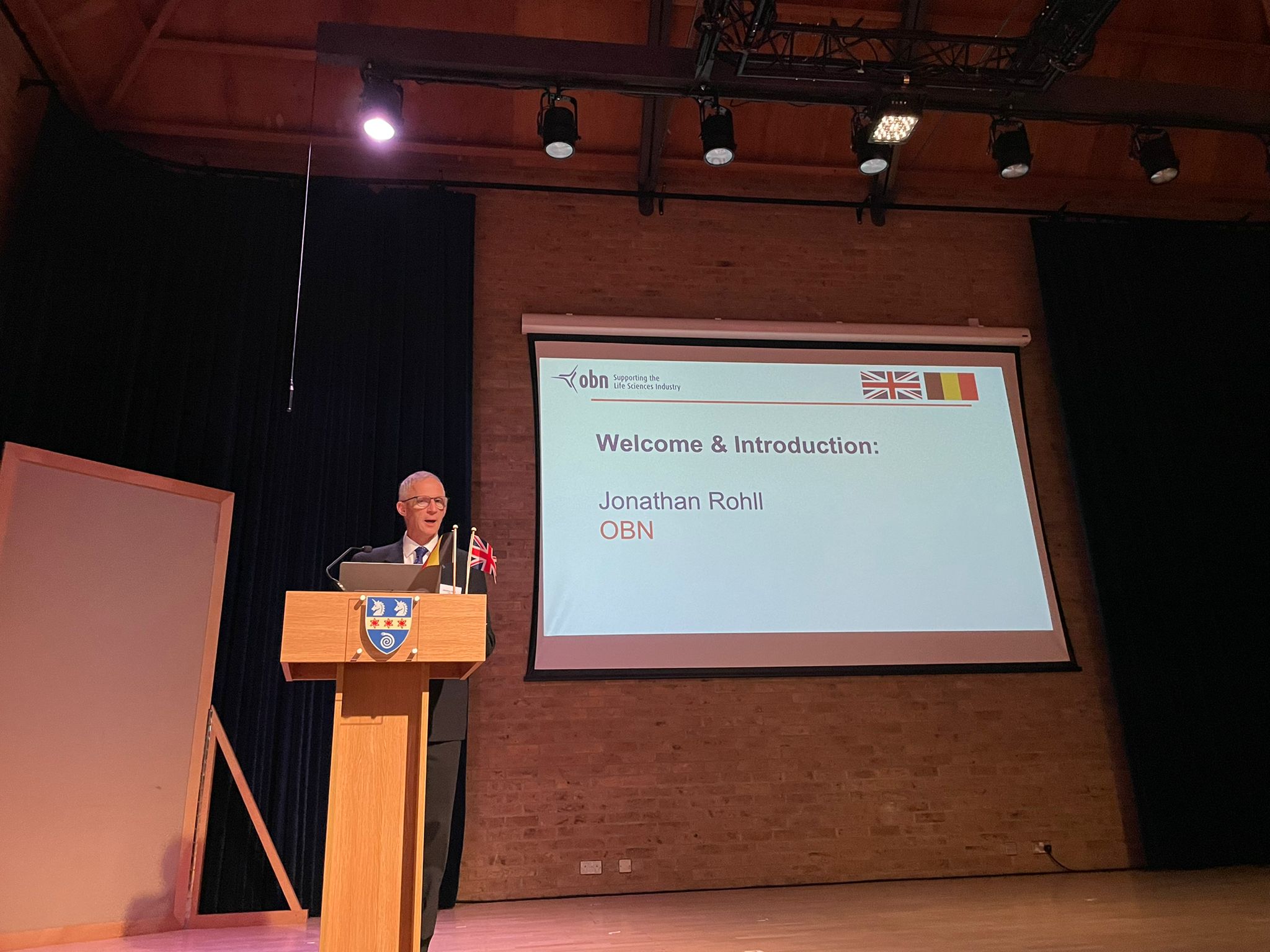 WEDNESDAY MAY 11, 2022
"BELGIUM, THE HEALTH AND BIOTECH VALLEY OF TOMORROW" – Oxford
Presentation of the Belgian Life Sciences Ecosystem and Q&A:
Marc Dechamps, Biowin – The Life Sciences cluster Wallonia
Willem Dhooge, Flanders.Bio – The Life Sciences cluster Flanders
The presentation of the Belgian ecosystem was a great success and a second session had to be organized after the first one, in order to allow everyone to attend.