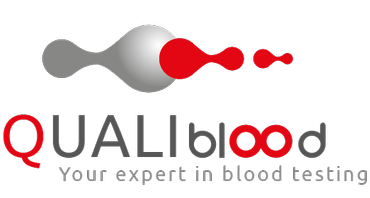 QUALIblood is a contract research organization aiming to provide the industries, hospitals, and universities with all analytical services for human biofluid investigations and hemocompatibility testing. We offer tailor-made solutions, from the design of analytical protocols up to the development and validation of specific analytical methods.
We propose the management of the entire laboratory tasks of your clinical trials including:
– Selection of the most appropriate biomarkers
– Elaboration of the laboratory manual and the analytical plan
– Provision of the laboratory kits to the investigational sites
– Management of the logistic for sample repatriation from the sites to the central laboratory
– Shipping of samples to local laboratories upon request
Our laboratory provides a complete panel of analytical services including the development of home-made, even cell-based, methods which correspond to your needs.
We assist our clients from candidate selection, through non-clinical and clinical studies, to marketing authorization, using our state-of-the-art expertise in human biofluid analyses. We aim to share with our customer our expertise in research achievement and protocol design to reach their objectives.
CONTACT