SPOTLIGHT ON HEDERA-22!
Hedera-22 is a spin-off of the University of Liege in the field of drug discovery that aims to provide pharmaceutical and agrochemical companies with innovative approaches to discover new bioactive molecules.
Hedera-22 has a unique strategy based on artificial intelligence and a unique database of gene regulatory mechanisms, which allow to predict the culture conditions necessary for the expression of unknown metabolites (cryptic metabolites). In contrast to conventional random screening strategies with low success rates, this approach significantly accelerates the discovery of new natural compounds.
A study conducted by scientists from the University of Liège and the HEDERA-22 spin-off on moon milk—a mineral deposit found in caves and used in traditional medicine for its curative properties—has led to the discovery of a cryptic compound active against bacteria that are multi-resistant to antibiotics.
This discovery was the subject of a technology transfer and a publication in the International Journal of Molecular Sciences.
Time for us to sit down with the CEO of Hedera-22, Valérie Renard for a Q&A.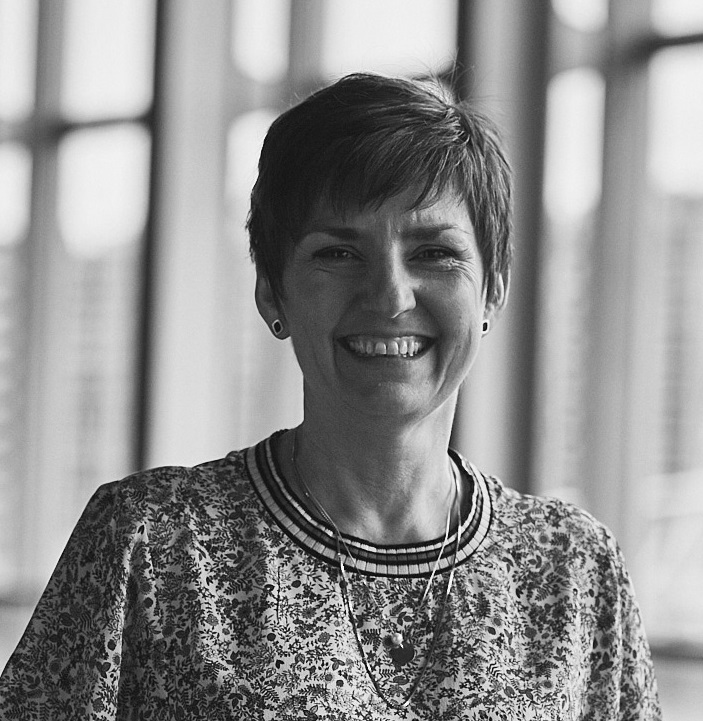 BioWin: How did you come to the discovery, what are the properties and advantages?
Valérie Renard, CEO Hedera-22: Streptomyces (the largest genus of actinomycetes) are known to produce specific molecules to defend themselves against aggression from their environment (bacteria, fungi, insects, etc.) : approximately two-thirds of the known natural antibiotics were found from actinomycetes. However, these specific molecules are not produced in standard conditions but only under stress. It is Sebastien Rigali (ULiège/InBioS-CIP) expertise to find out how to awake the bacteria in order to get this specific molecule. Based on this knowledge (which has been transferred to Hedera-22), our bioinformaticians have developed internal tools to predict what the bacteria is able to produce in which conditions.
This process helps discovering molecules that have a specific role in the environment and remain currently unknown or undiscovered. In this specific case, works have been conducted in cooperation with ULiège; researchers have identified new molecules – several variants of Lunaemycins – which are active against Gram-positive and Gram-negative bacteria meaning they can kill undesired bacteria.
A big advantage of these molecules is that they are Natural Products and as such, they are more bioavailable and better degradable, and they usually have a better biological and environmental compatibility than synthesized chemicals.
BioWin: Can it be exploitable for human use?
Valérie Renard, CEO Hedera-22: we are currently pursuing the tests on the molecule as to be exploited for human use, it has not only to be active, but also to respect a number of other criteria such as low level of cytotoxicity, good ADMET (absorption, dispersion, metabolism, environment and toxicity) properties, just to cite a few.
We have a good proof of concept of our capabilities and will repeat the process to discover many other new interesting compounds.
BioWin: How large is your team currently; are you looking for new talents now and in the near future?
Valérie Renard, CEO Hedera-22: The team is now composed of 9 people whereas when I joined a bit more than 2 years ago we were 4. We are constantly growing and yes, we are looking for new talents. We currently are looking for a bioinformatician – a computational metabolomist – and are planning to recruit microbiologists as well as a business developer (for pharma market) in the next coming months. Our team is very diverse in terms of culture with 4 nationalities (from 3 different continents) and this brings high level of creativity and resilience.
BioWin: What are your next milestones?
Valérie Renard, CEO Hedera-22: We have just launched a new development project, with the support of the Walloon Region, which aims at further improving our internal bioinformatic tools as well as an innovative way to produce the discovered metabolites.
We expect to have another 18 to 24 months of research before reaching the pharma market. Meanwhile, we have an ongoing research project with our partner and shareholder active in agriculture and have high hopes to supply them with a new antifungal compound before the end of this year. We are also building our bioactive molecule library that will be proposed for screening to actors in pharma and agriculture.
BioWin: What is your hope for the future?
Valérie Renard, CEO Hedera-22:
Hedera-22 aims at building a strong team that will be able to supply the agro and pharma markets with a number of unique metabolites of natural origin to help addressing these market issues, be it fighting against antimicrobial resistance which is a big threat for the next decade or bringing sustainable solution to allow maintaining culture yields in respect of the environment. We feel very concerned and wish to contribute to a better health and a better planet.
Check out the latest discovery of a cryptic compound active against bacteria that are multi-resistant to antibiotics. This discovery has recently been published in the International Journal of Molecular Sciences.