BioWin supports Wallonia's biopharma and medtech industries which are major contributors to the Walloon economy and employment sector.
Wallonia,


the heart of the
biopharmaceutical and medtech sector.
The pharmaceutical industry is:
The main added-value industrial activity in Wallonia

The main driver for economic growth in the Region

27%

of Wallonia's total export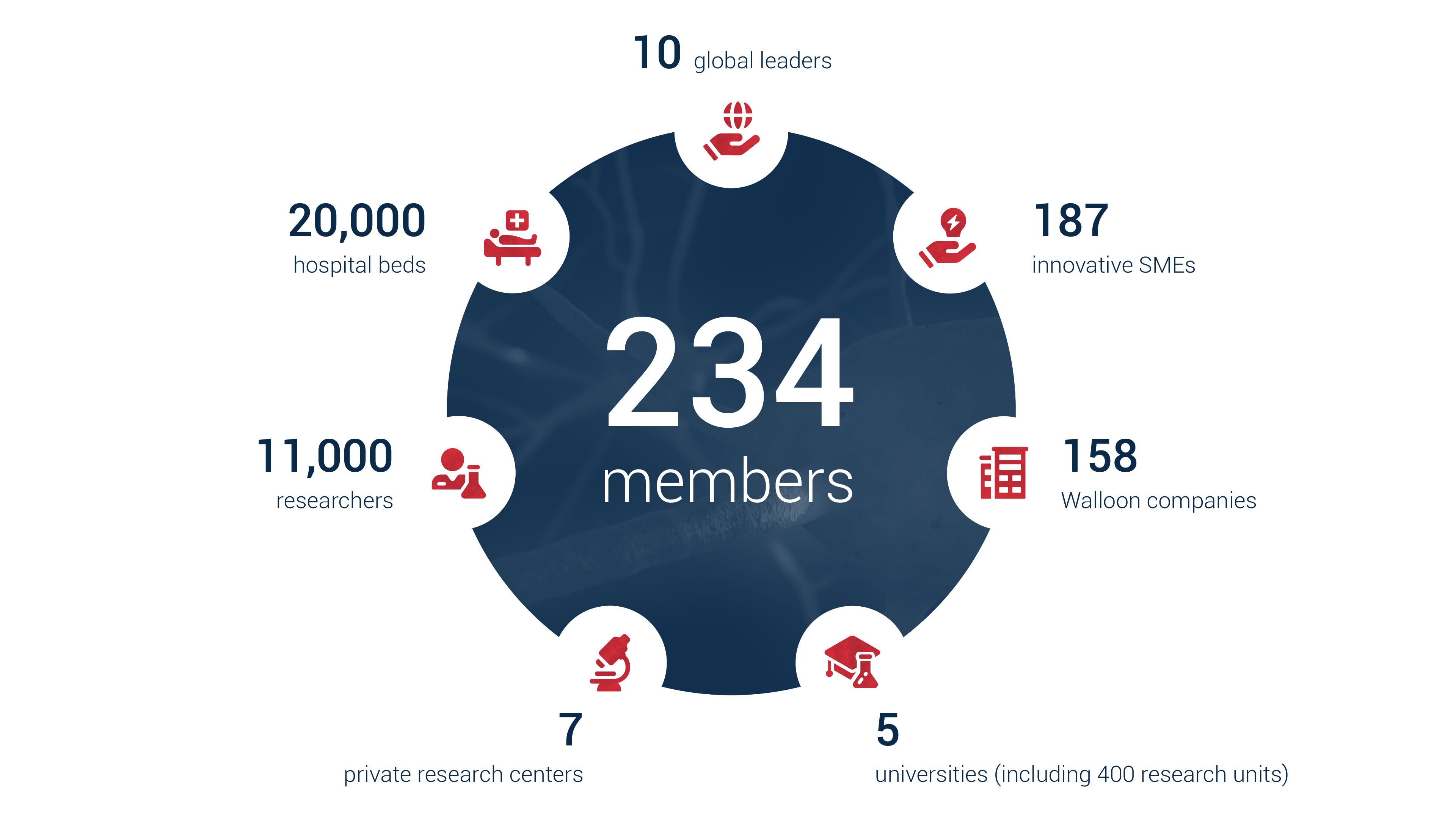 Our Members
The biopharmaceutical industry in Wallonia:
accounts for 50,000 jobs (2018)
raised € 2,181 M cumulated private capital (by SMEs, 2005-2019)
Join one of our members today!
Wallonia's employment curve
has evolved favorably over the last 15 years: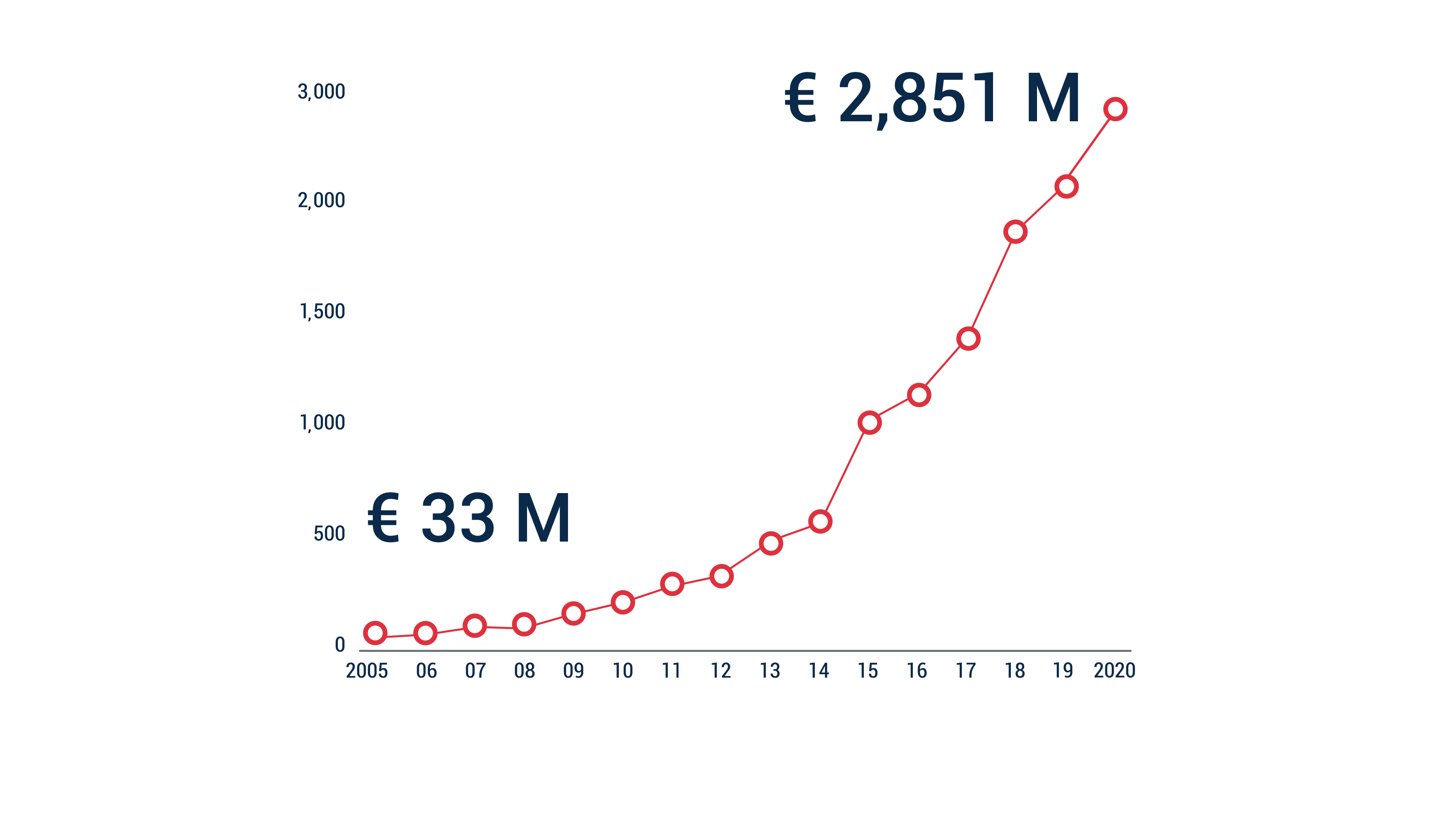 Acceleration of accumulated capital raised by BioWin's SME members