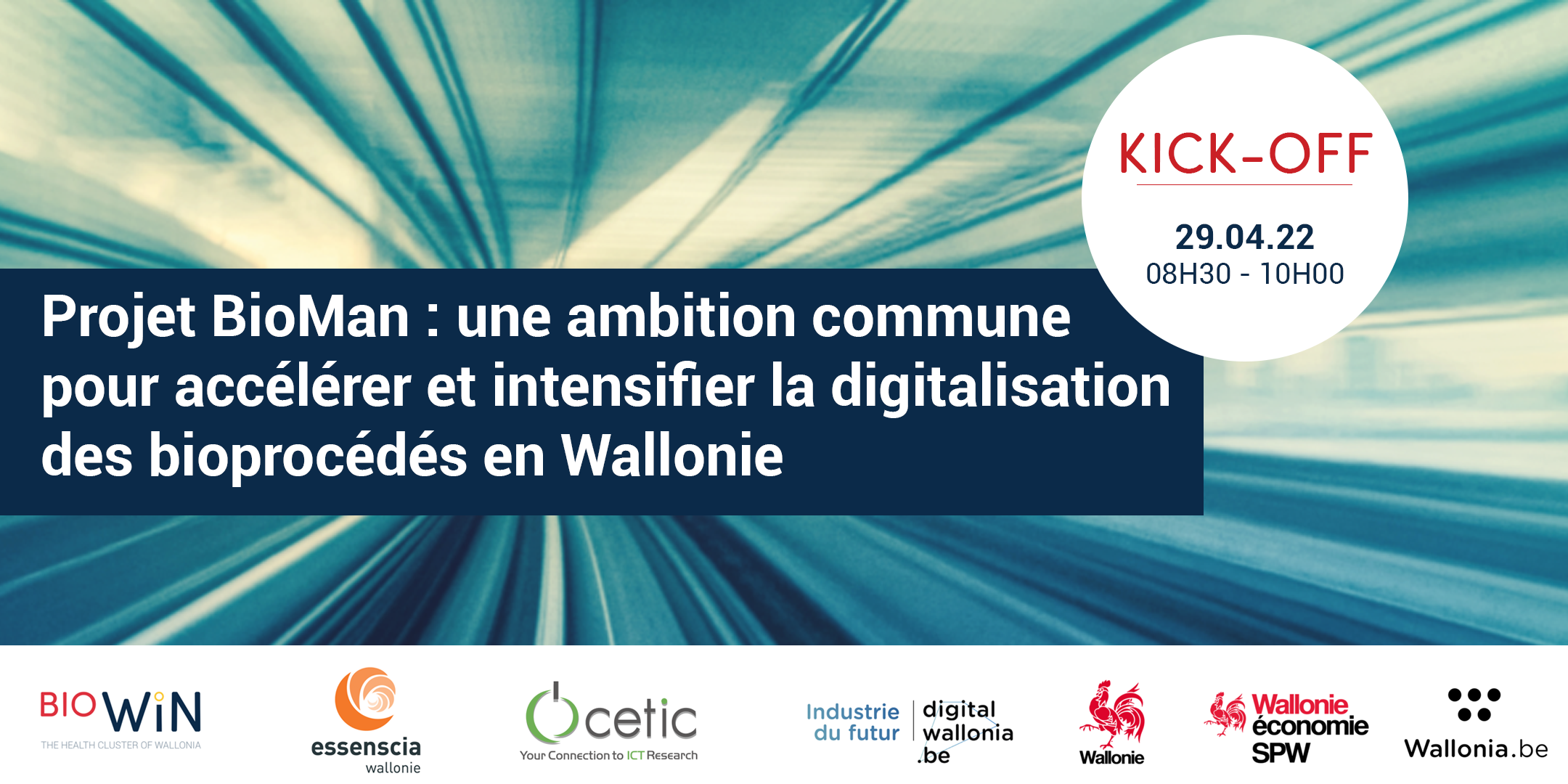 On April 29, the kick-off of the BioMan project was held. The objective of this project is to strengthen, over a period of 2 years, Wallonia's position among the European leaders in biomanufacturing. In this initiative, the focus will be on the different facets of digital transformation in relation to innovative production methods.
During the kick off, L'Agence du Numérique presented the "Industry of the Future" program, as part of the Walloon digital strategy 2020-2024.
Then, the BioMan project was presented with the concrete steps to support digitalization that will be proposed to the regional biopharmaceutical ecosystem and the respective roles of the 3 partners in the project (BioWin, CETIC, Essenscia).
You were not able to attend the kick-off of the project ? The replay of the session is available below:
The presentations of the different speakers are available below:
Curious to learn more about BioMan ? Contact Thierry Ferain!