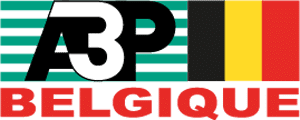 A3P Belgium event: Back to the basics with "a new eye" is a review of fundamental concepts with a current look.
June 8, 2023 // Liège – Château de Colonster
Conferences, Site Visit, Exhibition
We will start the lectures with informations regarding the evolution of GMP's deficiencies.
After having presented Engineering aspects using virtual tools, equipment validation and GMP qualification will be treated.
Case studies on analytical methods, data integrity program and training management will end session.
To end the day, a visit of Eurogentec, a CDMO biotech company, will be organized.
Program
    08H00   
Registration and Welcome coffee
  09H15   
Welcome Speech
–
José Blairon (A3P Belgique)
                  Information on the program of the day – Vincent Vandamme (A3P Belgique)
  09H30  
GMP
deficiencies : Evolution –
Karin Froidbise
(AFMPS – FAGG)
 10H10    
Virtual tools for Pharmaceutical Building Engineering
                Nicolas Debruyne (UCB Global Engineering)
 10H40  
Coffee Break –  Exhibition Visit
 11H10   
Equipment (re)qualification – Leveraging and case study
               Michel Lejeune (Mile)
 11H40
GMP Qualification : Fast-track strategy for plasmid production
               Bernard Jacques (Eurogentec)
12H10  
QUESTIONS/ANSWERS
12H30
LUNCH
14H30
ICH Q2 (R2) and ICH Q14 : challenges and opportunities for the life cycle of
             analytical methods – Delphine Vanham (GSK Vaccines)
15H00
How to elaborate a "Data Integrity" program ?  
Jean-Sébastien Dufrasne (Mithra Pharmaceuticals CDMO)
15H30
Training Management: how
accelerating Time to Readiness and Competency –
Case Study of Enhancing Biomanufacturing Operator Training with Immersive Digital Technoloy – Nicolas Vertommen (OUAT) + Industrial partner
16h00   
QUESTIONS /ANSWERS
16H20 
Eurogentec Site Presentation
 – 
Site Management
16H30 
Coffee Break –  Exhibition Visit
17H00
  Shuttle to
Eurogentec site
17H30  
Visit of the Eurogentec site
19H00 
Shuttle back to "Le Château de Colonster"
19H30 
Closing of the day and networking cocktail