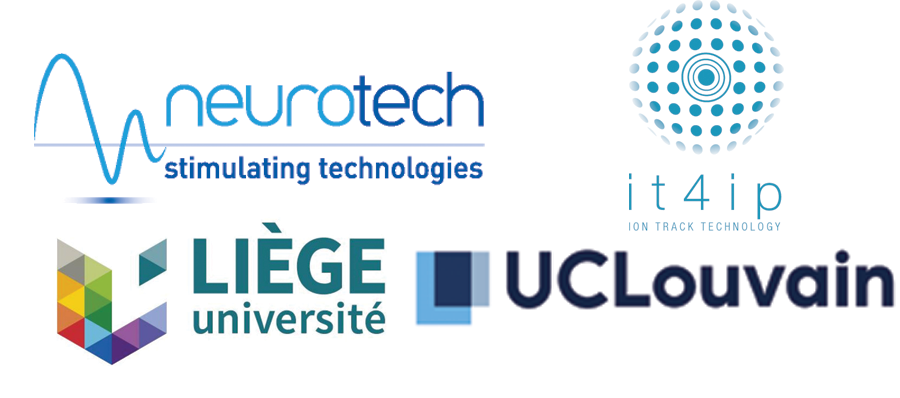 Drug-releasing electrode with enhanced properties
This project is about the development of an implantable electrode with quantitative drug eluting capacity. Polypyrrole coating of platinum nanostructuresformsthe basis of thisinnovative technology.
Two lines of application are foreseen:
one is to exploit the release of an anti-inflammatory drug in order to limit the tissue reaction around implanted nerves, thus aiming at improving the electrode performances;
the second pertains to local treatments requiring precise drug delivery in time and location.
Consortium
Companies: Neurotech, it4ip
Universities: UCLouvain, ULiège