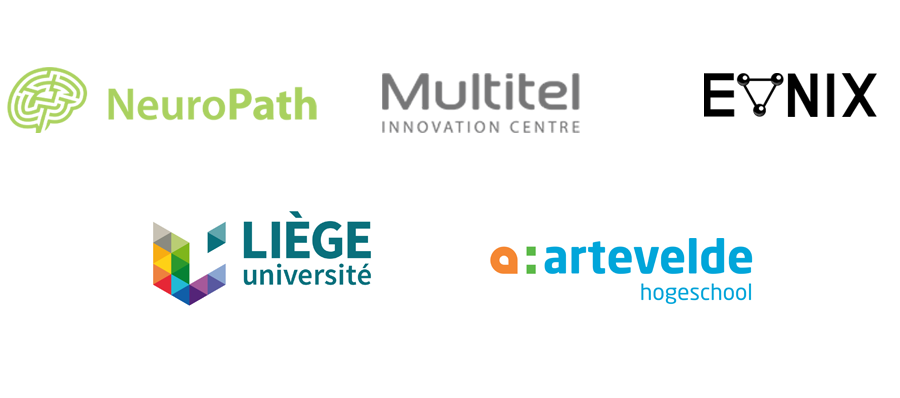 10 million people worldwide are suffering from Parkinson's disease and this number is likely to double over the next 10 to 15 years. There is no cure yet.
Parkinson's disease is the fastest growing neurodegenerative disease.  The disease is complex, as over 60 symptoms can appear. A personalised care path is therefore critical for the patient's quality of life.
The problem is that the standard care path for a person diagnosed with Parkinson's is only 2 visits per year at the neurologist, compounded by a growing shortage of trained PD neurologists.
To address the lack of points of contact between the patient, the neurologist and other care providers, the "NeuroInsights" project aims to develop a digital health platform to connect the patient's daily life to the interdisciplinary team of care providers and clinicians.
The platform gathers data from non-intrusive patient-centric technologies such as motion capture, voice analysis and various information reported by the patient during his or her activities. The information is then processed to detect specific events, disease progression and treatment effectiveness, allowing the team to adapt the care path for an improved quality of life at a lower burden.
This project is led by NeuroPath in collaboration with Multitel, ULiège/CHU, Artevelde Hogeschool and Eonix. It will last 36 months and has a budget of €3.4 million. It should start in the second half of 2020 and will be followed by the BioWin and MecaTech clusters.
Consortium
Companies: NeuroPath, Multitel, Eonix
Universities: Uliège/CHU, Artevelde Hogeschool
Contact :
Benoît Tas : benoit.tas@neuropath.life
Website: www.neuropath.eu