Coris BioConcept is a leading expert in the field of immunochromatographic technologies (ICT) since 1996.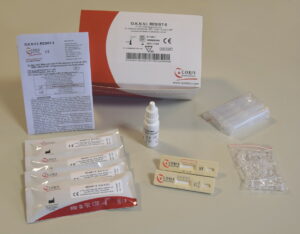 Based in Belgium, the company develops, produces and markets rapid diagnostic kits for human respiratory and gastro-enteric diseases.
Coris has also developed a large range for detecting antibiotic resistance markers and was the first to develop and launch a rapid test for SARS-CoV-2 antigen detection.
All the products fulfil the CE marking requirements with an ISO 13485 certification.
CONTACT
Thierry LECLIPTEUX
+32 (0) 81/719.917